The Thayer Public Library serves the Town of Braintree, a community of about 35,000 residents. The new three-level building, completed in 1999, is located in Braintree's historic district.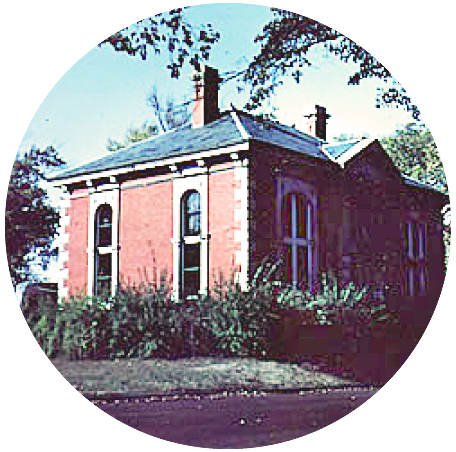 1870
In 1870, General Sylvanus Thayer made a proposition to the Town of Braintree for the construction of a fireproof building to be used as the public library. He asked the town to contribute $10,000, the remainder to be given by him. General Thayer died before plans could be worked out, but the executors of his will carried out the General's wishes. $20,000 was used for the erection of the building, and $10,000 was also left by General Thayer to provide a permanent fund for the upkeep of the library.
The library was dedicated June 4, 1874, and was opened to the public in September of that year, serving as the town library for 79 years. The building is now the home of the Braintree Water Department.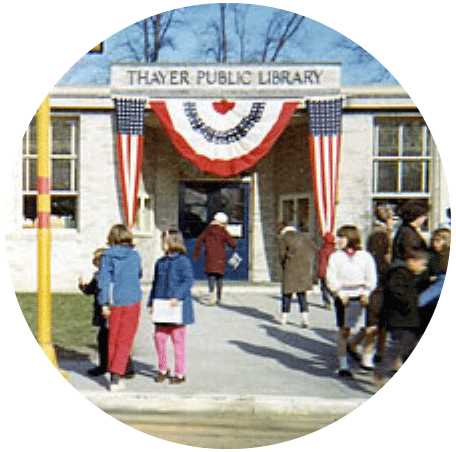 1953
A new, "modernistic library" was dedicated on November 3, 1953, across the street from the old one, and featured more space and many more services, including a very large record collection. There were also two branch libraries that served different parts of Braintree.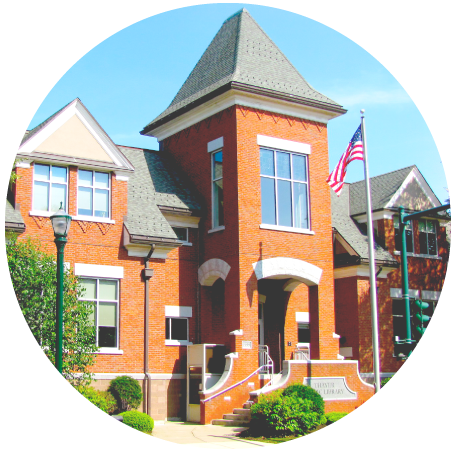 1999
In 1997 that "modern" library was razed to build the one that now stands at 798 Washington St. The Thayer Public Library offers a collection of more than 125,000 items, including 102,000 books, 200 periodical subscriptions, and 8,000 DVDs, music CDs, books on CD. In addition, the current-day library provides access to thousands of digital items, including eBooks, downloadable audio, and streaming video.