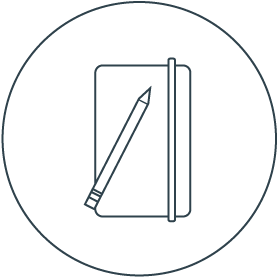 Programs From The Comfort of Your Home
Things are still weird right?  Hopefully the beginning of the school year is going okay, but if you're in need of something new we've got you!
"You Should Read This"

5 minute reading recommendations with teen librarian Christina

Check it out the first one on Facebook here!

Comic Book Issues & Graphic Novels

with Hoopla

Christina (the teen librarian) suggests Scooby Apocalypse Vol.1 by Keith Giffen

Grab & Go craft kits (tween & teen)

– register via our Event Calendar for a free craft material kit.  Kits include: instructions, most items to make the craft, and a book related to the craft.  Kits may be picked up in person or via curbside.

South Shore Book Buzz

– tune in once a month for a teen book share livecast on Instagram. Learn about new YA books from South Shore Young Adult Librarians. Comment to to recommend a recent book you read (or an old favorite you love) and hear what other South Shore teens are reading. Optionally, participants can share a book to fit the monthly theme.

October 20, 4p – 4:30p – Spooky Stories – @ThayerPublicLib
November 17, 4p – 4:30p – Family & Food – @teensattcpl
December 15, 4p – 4:30p – Award Winners – @VentressTeenLib
Teen Blog
We have a blog called the Thayer Public Library Teens over on Blogger. Here you can find teen reviews and recommendations.

LATEST POSTS
Read Woke
"Read Woke is a movement. It is a feeling. It is a style. It is a form of education. It is a call to action; it is our right as lifelong learners. It means arming yourself with knowledge in order to better protect your rights. Knowledge is power and no one can take it away. It means learning about others so that you can treat people with the respect and dignity that they deserve no matter their religion, race, creed, or color."  A Read Woke book must:
• Challenge a social norm
• Give voice to the voiceless
• Provide information about a group that has been disenfranchised
• Seek to challenge the status quo
• Have a protagonist [or author] from an underrepresented or oppressed group
Want to participate?  Head over to https://thayerpubliclibrary.beanstack.org/reader365 to get started.  We post reading and activity challenges to Beanstack often, so consider downloading the app for extra convenience!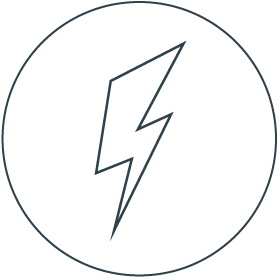 Author: Novik, Naomi
Published: September 2020
Author: Thomas, Aiden
Published: September 2020
Author: Onyebuchi, Tochi
Published: October 2020
Author: Maniscalco, Kerri
Published: October 2020
BOOKS
Books circulate for two weeks and can be renewed up to two times. This includes YA books as well as childrens' books, adult fiction, and all non-fiction.
AUDIOBOOKS
Teen audiobooks may be found downstairs in the Teen Room.  All audiobooks circulate for two weeks.
E-BOOKS & DOWNLOADABLE AUDIOBOOKS
EBooks and downloadable audiobooks are available through OverDrive & Hoopla.  These can be read on a computer, tablet, iPod touch or eReader.  OverDrive  items can be checked out for two weeks, Hoopla eBooks and eAudiobooks can be checked out for three weeks.
Hoopla/Kanopy
Thayer Public Library now has Hoopla and Kanopy.  Enjoy graphic novels, music, movies and tv on Hoopla and then stop by Kanopy for indie movie picks, PBS, and other hard to find movies and documentaries.  All titles are available instantly for checkout- no holds!
ANIME
The YA DVDs have moved.  There is now a collection of YA Anime downstairs in the Teen Room.  There are additional DVDs on the main and upper levels of the library.  All DVDs circulate for two weeks and can be renewed once.
VIDEO GAMES
Video games, like XBOX One, PS4, Nintendo Switch, Wii, and older games, may be found on the Main Level. 3DS games are available in the Children's Room.  Video Games check out for one week.  The library also has several VR headsets for check out on the main level.
MUSIC CDs
Looking for the Beetlejuice Broadway soundtrack?  Dua Lipa?  The Weeknd?  We keep all our music CDs upstairs on the Main Level.  Music CDs circulate for two weeks.  Don't forget to check Hoopla for more available albums!
COMPUTERS
Because of Covid-19, our computer use has changed.  While you can still access free WiFi in our parking lot, we have removed our seating areas.  Our computers have been reduced and may be used by appointment only. These computers have all Microsoft Office files, multiple internet browsers, and some quick links.
MUSEUM PASSES
Looking to go to the Boston Museum of Science, New England Aquarium, or someplace else cool? Please see the reference desk, located on the lower level, for more info on museum passes. Want to know which museums are open for visiting hours during Covid?  You can find more information on our Museum Passes page.
MAGAZINES
Titles to check out from the Teen Room include Otaku, J-14, Sports Illustrated, Girls Life, and others.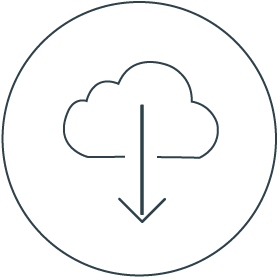 TEEN ADVISORY GROUP
GET INVOLVED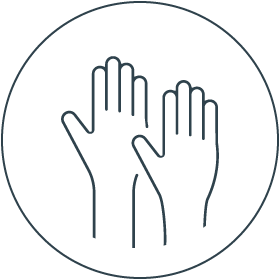 – All Volunteering is On Pause At This Time –
TEEN ADVISORY GROUP (TAG):
If you are entering grades 6-12 you may join TAG at any time. During the school year, September-May, TAG meets once per month. Typical activities include planning fun library programs, creating displays, and decorating the Teen Room.  Please see the Events Calendar for T.A.G. meetings dates.
During the summer, TAG meets during the month of July, once a week for three weeks, as part of the TAG Summer Service Program to complete special projects. Past projects include designing bookmarks for the library, creating art and displays for library outreach projects, robot exploration, and much more!
Occasionally, during the school year, the library will have additional volunteer opportunities available for teens. All teens who are interested in volunteering at the library must first join the Teen Advisory Group, as due to the limited number of volunteer opportunities, TAG members receive first consideration.
WOULD YOU LIKE TO:
Become involved and make a difference in your community?
Make your voice heard and have your ideas matter?
Complete requirements for service and volunteer hours?
Gain experience for college applications and resumes?
HAVE FUN and meet new people?
If you answered yes to any of these questions, then consider joining Thayer Public Library's Teen Advisory Group (T.A.G.)
TO JOIN YOU MUST:
Be in grades 6-12.
Fill out a library volunteer form with parental or guardian permission (forms may be picked up at the Reference Desk)
For more information about T.A.G., contact the Teen Librarian at 781-848-0405 x4415
SUMMER READING & HOMEWORK HELP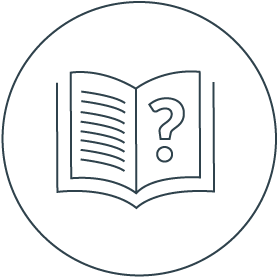 BRAINTREE SCHOOLS REQUIRED READING
You can find required books for grades 7-12 at the Thayer Public Library by the YA Room on the Lower Level. Required books for grades K-6 are in the Children's Room on the Upper Level.
To see if we have a book available, you can check the library's catalog.
HOMEWORK HELP
Did you know your library card can help you with your homework? The library subscribes to a variety of online resources that you won't find in a Google search. We give you access to digital versions of encyclopedias, journals, magazines and other reference sources you can trust.
Preparing for the SATs, a language exam, or other courses?  Maybe you just want a taste of college?  Using your library card, you can sign up for Gale Courses.  Gale offers a variety of 6 week courses that are free with your library card.  If you pass the class, you may even receive certification.
REFERENCE
The library has a large reference collection, multiple online databases, dictionaries, atlases, and several internet sources for your use. A librarian is available for assistance when the library is open, and may also be emailed at referencedesk@braintreema.gov  Check out the Reference page for more information.
LANGUAGE LEARNING
The library has access to Pronunciator, an online language learning program, Gale Courses (who offer ESL, Spanish, ASL, and other language courses), a small collection of nonfiction books, fiction books, audiobooks, and DVDs for language learning.
TEEN SUMMER READING CHALLENGE
The Thayer Public Library's Teen Summer Reading Challenge is for those entering grades 6-12.  Earn prizes and raffle tickets just for reading and reviewing books.  For a list of summer programs, check out the Events Calendar.  You don't have to be signed up for the SRC to attend a program, but you get an extra raffle ticket if you are.
To see if we have a book available, you can check the library's catalog.