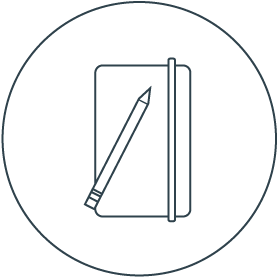 Using The Library From The Comfort of Your Home
Things are weird right now.  Hopefully you are safe at home, but you're likely tearing through your TBR (to be read) piles and video games and are in need of something new.  Below is a quick list of new things to try.  Hopefully more ideas will be added weekly.
Comic Book Issues & Graphic Novels with Hoopla

Christina (the teen librarian) suggests the series Something is Killing the Children and Rat Queens.

YALSA's "Hub Reading Challenge"
Learn how to draw like Hey Kiddo's Jarrett J. Krosoczka
Start a new podcast with author Grace Lin's (Where the Mountain Meets the Moon) 5-10 minute podcast "Kids Ask Authors"
Start your own podcast!  There's always someone who wants to hear your side of things.
Teen Blog
We have a blog called the Thayer Public Library Teens over on Blogger. Here you can find book reviews from the Young Adult Librarian as well as teen reviewed books.

LATEST POSTS
Summer Reading 2020
Pre-registration is now live for the 2020 Teen Team Challenge.
Starting June 15th, 2020 you can sign up for the Teen Summer Reading Challenge. This is part of a state-wide Summer Reading Program. The 2020 theme is "Imagine Your Story".  This year we are doing something new and offering our program online through Beanstack, where you can earn badges for completing different reading challenges. In 2020, there are 4 new Teen Teams you will be reading for: Team Centaur, Team Dragon, Team Pegasus, and Team Sphinx.    Earn points for your team as you read and log pages in Beanstack.  The twist this summer is that there will be teens on your team from Braintree as well as other South Shore libraries.  The Teen Summer Reading Challenge is for those going into grades 6-12, more info about the Thayer Public Library Teen Summer Reading Challenge can be found here.  Our summer schedule is live and is posted on our events calendar.  This year we are offering a virtual all-ages Summer Reading Kickoff on Monday June 15th.  Check out our even calendar for a full listing of programs.
Teen Photo Contest 2020
The 2019 Teen Photo Contest Entries are now available for viewing in the Teen Room!  Thanks to the help of our 2019 volunteers, the photos have been matted on colorful paper and the 1st, 2nd, & 3rd place winners are marked with (paper) medals.  If you didn't get a chance to see them while the library was open, it is something to look forward to.
Each year during the Summer Reading Program, the teen department holds a Teen Photo Contest towards the end of the Summer. This year's Teen Photo contest will start Wednesday July 1st, 2020 and end Wednesday August 5th, 2020.  Teens may submit up to two photo entries (no selfies please), which are to be emailed to the teen librarian in a JPEG of 8.5″x 11″.  Submissions must be the teen's own work.  After the submission period has closed, entries will be housed via an online gallery for library visitors to vote on during the remaining weeks of August.  Winners will be announced at a later date.
Regular Monthly Programs (All Regular Programs on Pause)
Teen Tuesdays
Combination video games, homework time, and chill space.  Every Tuesday from 2:15-4:15 pm, Logan Auditorium.  Teen requested games are welcome!  The library has a Nintendo Switch and an Xbox One.
Teen-Run Bullet Journaling
Hang out and destress once a month with us at the library as we plan our monthly calendars!  Get some ideas about how to plan your own, or borrow ideas from others.  Open to beginners and pros alike! Registration is required.  Program for grades 6-12.  See the Library Calendar for future dates!
Teen Advisory Group, T.A.G.
Meets one Saturday per month in the Teen Room.  When you attend a meeting, one hour of volunteer time is earned.  (Meets during the summer for a 3 week session in July.)  Please See the Library Calendar for future dates!
Pre-registration is encouraged for all events. Check the Library Calendar for all times and special events.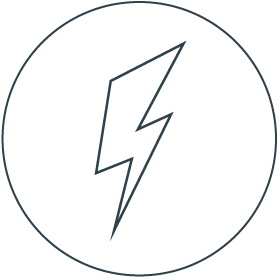 Author: Morrow, Bethany
Published: June 2020
Author: Callender, Kacen
Published: June 2020
Author: Johnson, Leah
Published: June 2020
Author: Brown, Roseanne
Published: June 2020
BOOKS
Books circulate for two weeks and can be renewed up to two times. This includes YA books as well as childrens' books, adult fiction, and all non-fiction.
PLAYAWAYS
This is an mp3 device that contains an entire book.  These are very mobile and only require headphones to use. You can even change the speed to listen slower or faster as you need it.
AUDIOBOOKS
Teen audiobooks may be found downstairs in the Teen Room.  All audiobooks circulate for two weeks.
E-BOOKS & DOWNLOADABLE AUDIOBOOKS
EBooks and downloadable audiobooks are available through OverDrive & Hoopla.  These can be read on a computer, tablet, iPod touch or eReader.  OverDrive  items can be checked out for two weeks, Hoopla eBooks and eAudiobooks can be checked out for three weeks.
ANIME
The YA DVDs have moved.  There is now a collection of YA Anime downstairs in the Teen Room.  There are additional DVDs on the main and upper levels of the library.  All DVDs circulate for two weeks and can be renewed once.
VIDEO GAMES
Video games, like XBOX One, PS4, Nintendo Switch, Wii, and older games, may be found on the Main Level. 3DS games are available in the Children's Room.  Video Games check out for one week.  The library also has several VR headsets for check out on the main level.
MUSIC CDs
Looking for the Hamilton soundtrack?  Camila Cabello?  Kendrick?  We keep all our music CDs upstairs on the Main Level.  Music CDs circulate for two weeks.
COMPUTERS
There is free WiFi at the library for your devices. There are also four computers for teen use in the Teen Room. These computers have all Microsoft Office files, multiple internet browsers, Pandora radio, and Zinio Reader.
MUSEUM PASSES
Looking to go to the Boston Museum of Science, New England Aquarium, or someplace else cool? Please see the reference desk, located on the lower level, for more info on museum passes. You can also find more information on our Museum Passes page.
MAGAZINES
There are plenty of cool teen magazines available to read in the Teen Room.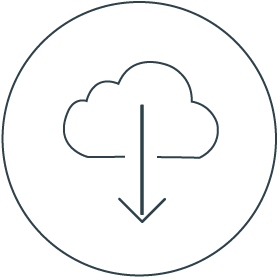 TEEN ADVISORY GROUP
GET INVOLVED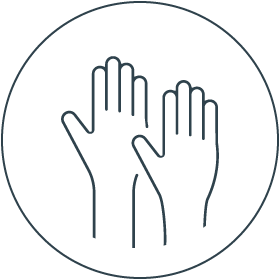 TEEN ADVISORY GROUP (TAG):
If you are entering grades 6-12 you may join TAG at any time. During the school year, September-May, TAG meets once per month. Typical activities include planning fun library programs, creating displays, and decorating the Teen Room.  Please see the Events Calendar for T.A.G. meetings dates.
During the summer, TAG meets during the month of July, once a week for three weeks, as part of the TAG Summer Service Program to complete special projects. Past projects include designing bookmarks for the library, creating art and displays for library outreach projects, robot exploration, and much more!
Occasionally, during the school year, the library will have additional volunteer opportunities available for teens. All teens who are interested in volunteering at the library must first join the Teen Advisory Group, as due to the limited number of volunteer opportunities, TAG members receive first consideration.
WOULD YOU LIKE TO:
Become involved and make a difference in your community?
Make your voice heard and have your ideas matter?
Complete requirements for service and volunteer hours?
Gain experience for college applications and resumes?
HAVE FUN and meet new people?
If you answered yes to any of these questions, then consider joining Thayer Public Library's Teen Advisory Group (T.A.G.)
TO JOIN YOU MUST:
Be in grades 6-12.
Fill out a library volunteer form with parental or guardian permission (forms may be picked up at the Reference Desk)
For more information about T.A.G., contact the Teen Librarian at 781-848-0405 x4415
SUMMER READING & HOMEWORK HELP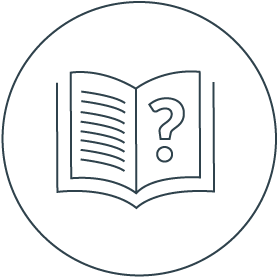 BRAINTREE SCHOOLS REQUIRED READING
You can find required books for grades 7-12 at the Thayer Public Library by the YA Room on the Lower Level. Required books for grades K-6 are in the Children's Room on the Upper Level.
To see if we have a book available, you can check the library's catalog.
TEEN SUMMER READING CHALLENGE
The Thayer Public Library's Teen Summer Reading Challenge is for those entering grades 6-12.  Earn prizes and raffle tickets just for reading and reviewing books.  For a list of summer programs, check out the Events Calendar.  You don't have to be signed up for the SRC to attend a program, but you get an extra raffle ticket if you are.
To see if we have a book available, you can check the library's catalog.
HOMEWORK HELP
Did you know your library card can help you with your homework? The library subscribes to a variety of online resources that you won't find in a Google search. We give you access to digital versions of encyclopedias, journals, magazines and other reference sources you can trust.
Preparing for the SATs, a language exam, or other courses?  Maybe you just want a taste of college?  Using your library card, you can sign up for Gale Courses.  Gale offers a variety of 6 week courses that are free with your library card.  If you pass the class, you may even receive certification.
REFERENCE
The library has a large reference collection, multiple online databases, dictionaries, atlases, and several internet sources for your use. A librarian is available for assistance when the library is open, and may also be emailed at referencedesk@braintreema.gov  Check out the Reference page for more information.
LANGUAGE LEARNING
The library has access to Pronunciator, an online language learning program, Gale Courses (who offer ESL, Spanish, ASL, and other language courses), a small collection of nonfiction books, audiobooks, and DVDs for language learning.